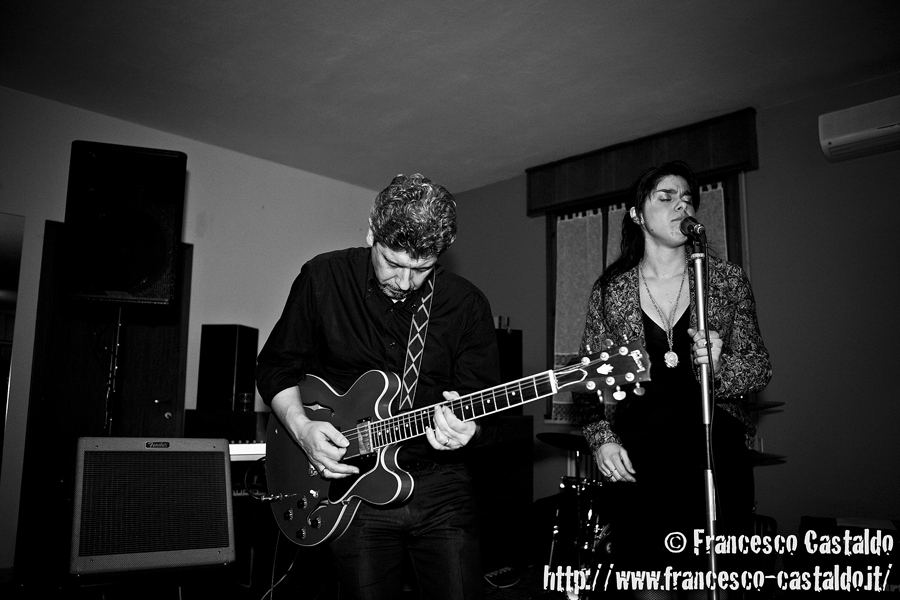 The Twisters con Alice Violato – Coccinella – Rovigo
The Twisters with Alice Violato sono un gruppo di impronta blues contaminato da rock, funky e soul che propone brani propri e cover reinterperate.
A Giugno 2011 hanno inciso l'album No Ordinary Blues che segna un nuovo punto di partenza per la band, dopo l'entrata nella formazione di Alice Violato alla voce nel Settembre 2010. Il disco, inciso live in studio, presenta dieci tracce ognuna con un'impronta di Blues diversa, tra le quali spicca un inedito, Listen to my heart.
In occasione del loro concerto alla "Coccinella" di Rovigo, sono stato chiamato per documentare lo show, ecco qualche foto.
Visto che il locale offriva una simpatica parete arancione sgombra (purtroppo troppo stretta per una foto della band al completo), ovviamente ne ho approfittato 😉